Proof Content is a communications agency focused on using the power of words to solve tricky business problems. We're made up of in-house journalists, writers and business-people, an AI bot called Pudding, four office dogs, and a network of over 150 freelance writers. 
Our clients range from small growing brands to FTSE 100 companies. We take on projects that excite us as much as they do our customers, which is why we're able to produce such excellent results. 
We might be creatives, but we love technology. Our words are data-driven and SEO-optimised, and we have experience harnessing the power of AI. 
Find out more about our Key Messaging, website rewrites, and copywriting processes.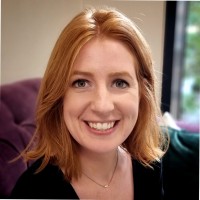 Charli Hunt
When Charli founded Proof Content in 2012, it was a natural evolution in her family tree. Her great-great-grandfather set up Foyles the Bookshop in London in 1903, and several family members are prominent entrepreneurs. With genes like this, she grew up knowing she wanted to combine her love of creativity with her down-to-earth business sensibility. And so Proof Content was born.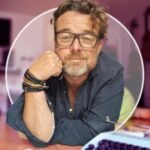 Chris Wright
Chris has worked across a silly number of industries and countries in a long career and has started, bought, destroyed and sold a number of his own successful businesses. For some reason he became infatuated with positioning and Key Messaging as the cornerstone of marketing twenty years ago and enjoys the puzzle more than he should.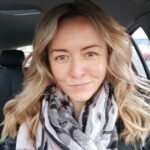 Frew Murdoch
In 2012, Frew accidentally started a career as an online HR journalist for a website start-up and quickly discovered that she adored all things online publishing, writing, and SEO. In 2015, she launched a South African digital marketing business and dabbled in everything from aviation copy and trampoline campaigns to gym equipment website strategies and social media workshops. In 2021, she flew back home to the UK and joined the Proof Content Team to build an empire together. When she's off the clock, you'll find her enjoying good food, playing Switch, or out and about on a dog-friendly adventure.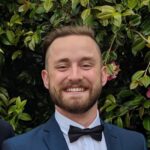 Tom Wilkins
Tom began his writing career as a games journalist, having previously worked as a Chef while at university. He also spent some time as a contributing editor for Greenteeth Press, becoming the creative mind behind their first anthology to feature comic strips. He joined the Proof Content team in 2022 as their Senior Copywriter and resident comic book creator. While not writing for Proof, Tom enjoys creating comics for his publishing house, Monolith Comics. You'll often find him seeking out the best foodie spots in his immediate area, wherever that may be.